1720 El Camino Real UNIT 225
Burlingame, CA 94010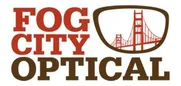 901 Campus Drive, Suite 109
Daly City, CA 94015


291 Geary St #700
San Francisco, CA 94102
---
Optical Services
At Peninsula Ophthalmology Group, serving Burlingame, Daly City, San Francisco and nearby communities, we offer a wide array of optical services and products to meet your optometry needs. With so many options for customizable eyewear and contact lenses to choose from, there's no need for anyone to put up with anything less than perfect sight. The first step towards obtaining quality vision is scheduling a comprehensive eye exam. The results of this exam will determine if you have myopia, farsightedness, astigmatism or other visual problem impairing your sight. If so, you can take advantage of our optical services to correct these issues and maximize your sight.
Customized Vision Solutions to Suit all Needs
Eyeglasses are not "one size fits all." No two people are exactly alike when it comes to their eyewear wants and needs. That's why we stock a variety of eyeglass frames in all sizes, colors, shapes, styles, materials and designs. We have eyewear to suit all personalities, personal tastes, budgets and lifestyles. Our optician can help you choose frames that look great on you, fit comfortably and, when paired with the right lenses, provide you with optimal functionality.
Types of Eyewear
If you've never worn glasses before, we're more than happy to help you select the eyewear you need. Our staff is highly knowledgeable in their field and can guide you in making wise eyeglass choices. We carry different types of eyeglasses to meet our customers' needs, ranging from ultra-thin and lightweight glasses to:
Bifocal glasses
Multifocal glasses
Premium progressives
Sports eyewear
Transition lenses
Blue light lenses for computer use
Sunglasses with optimal UV ray protection and more
Our prescription bifocal glasses and multifocal glasses will sharpen your vision while flattering your appearance, giving you the best of both worlds. When it comes to sports eyewear, we offer polarized sunglasses to minimize glare, as well as prescription sunglasses and traditional sunglasses with maximum UV ray protection to shelter your eyes from the sun. If you spend a lot of time on your computer or other digital devices, you'll find our blue light lenses highly effective in reducing eye strain, headaches, blurred vision and other irritating symptoms that excessive computer use can cause.
Contact Lenses
In addition to quality eyeglasses, we offer diverse types of contact lenses to improve your vision, ranging from conventional soft lenses to RGP lenses, daily wear and extended wear contacts, disposable contacts and hard-to-fit contacts for those who have eye conditions that require specialty lenses.
See Your Burlingame, Daly City or San Francisco Optician for Quality Optical Services
For optical services you can trust, contact Peninsula Ophthalmology Group in Burlingame at (650) 697-3200, Daly City at (650) 756-2020 or San Francisco at (415) 362-3364 at your earliest convenience.